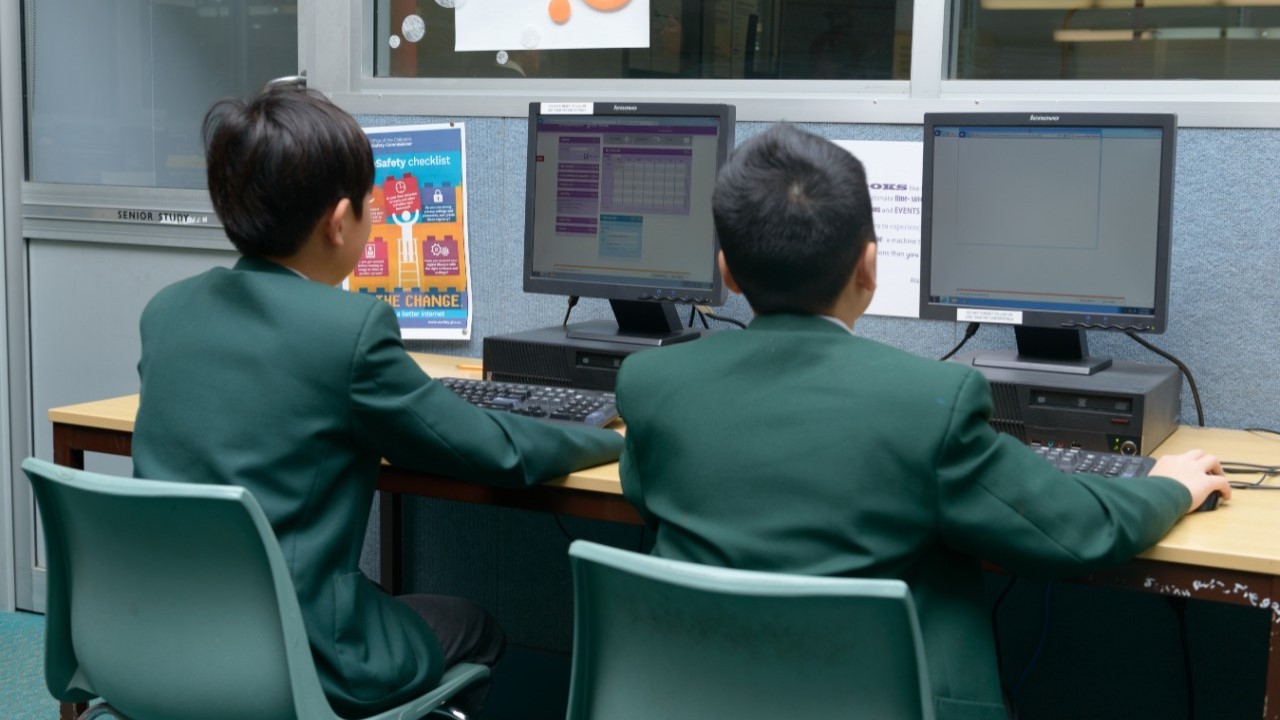 Technological and applied studies (TAS) is mandatory for all students in Year 7 and 8. Students can also select from a range of elective TAS subjects.
In TAS, students develop knowledge, understanding and skills through a design and production process using a range of tools, materials and techniques in theory and practical lessons.
The continuum of technology learning is:
mandated from Kindergarten to Year 8 through Science and Technology K-6 and Technology Mandatory Years 7-8 syllabuses
based on students becoming increasingly sophisticated in their ability to apply knowledge, skills and understanding to design and produce solutions
optional for student specialisation in high school through a range of syllabuses addressing particular technologies and aspects of design.
The mission of the Technology faculty is to offer meaningful and productive learning experiences to prepare students to function as technologists in a variety of technical specialties. The department values the integration of academic knowledge with hands-on technical skills, which is achieved by emphasising the application technological principles in relation to problem solving.
Technology education at James Ruse Agricultural High School responds to the recognition that students need logical, creative, problem solving abilities, as well as an ability to manipulate tools and machines to be able to take their appropriate position in tertiary education and a changing social structure.
The Technology curriculum is based around the following principles:
Applying technological knowledge and processes to real world experiences using up-to-date resources
Open-ended, problem-based design activities
Designing, developing, and utilising technological systems
Cognitive, manipulative, and affective learning strategies
Working individually as well as in a team to solve problems.
Courses for Stages 4 and 5 (Years 7 to 10)
Design & Technology
Students focus on the study of technology through design, the course provides opportunities for them to develop an understanding of a range of technologies, their applications and impact on the quality of life. Design projects are selected from the following prescribed contexts:
Agriculture
The built environment
Clothing and accessories
Engineering systems
Food
Health and welfare
Information communications
Leisure and lifestyle
Manufacturing
Transport and distribution.
Computer technology is to be integrated into at least 50 hours of the course. Each design project must use the design process and develop the following skills:
Designing
Making
Evaluating
Communicating
Marketing
Managing
Course for Stage 6
Software Design and Development
The focus of this course is the development of computer-based solutions that require the design of computer software. It is not only designed for those who seek further study or careers in this field but also for those who wish to understand the fundamental principles of software design and development. The Preliminary and HSC courses are underpinned by social and ethical issues projects which form a foundation for the study of the course strands.  
The Preliminary Course includes:
Concepts and issues in the design and development of software
Introduction to software development
Developing software solutions
The HSC Course includes:
Development and impact of software solutions
Software development cycle
Developing a solution package for which students choose one of two options (Evolution of programming language or the software developer's view of the hardware).
Students are to spend a minimum of 20% of the Preliminary Course time on practical activities using the computer. In the HSC course, 25% of the time is to be spent on practical activities using the computer.